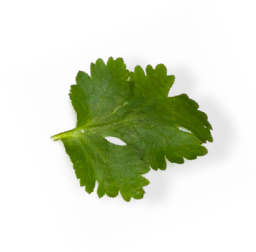 FAQs
Here we've organized a handful of frequently asked questions. If you have a question that's not handled here, please reach out through any of the methods listed on our contact page.
Contact Us
Who created the Caesar Salad?
Caesar Cardini is the creator of the Caesar Salad. He owned a restaurant in Tijuana, Mexico that was very popular during prohibition. Visit the Our Story for the complete story of Caesar Cardini and his famous salad.
Are Cardini's® Salad Dressings gluten-free?
Yes, all but the Roasted Asian Sesame are gluten free.
Is the Cardini's Caesar Dressing pasteurized?
We begin our production process with pasteurized ingredients, however the final product is not pasteurized. We recommend consulting a health professional before consuming the product if you are at risk.
Where can I find the best by date on Cardini's Salad Dressings? How do you read the date?
The Best By date code should be located on the back label. The date code will look like the following: "Best by mm/dd/yy Plant Code Time of Production". So for example, Best by 09/09/13 C 12:15 would be a best by date of September 9, 2013, production line would be "C" and time would be 12:15 am.
Where can I buy Cardini's Products?
Please use our Where To Buy tool to find Cardini's Salad Dressings & Croutons in a grocery store near you
Are there coupons available for Cardini's Salad Dressings & Croutons?
Please check your local retail grocery stores for in-store savings on Cardini's Salad Dressings & Croutons. We do not provide online coupons for this brand at this time
What is an UPC Code?
A UPC code is how Cardini's identifies each product. The UPC is the barcode on the packaging, devised of 12 digits. When contacting Reames regarding a product, please be sure to have this 12 digit number as it will make it easier to address your questions.
UPC example: